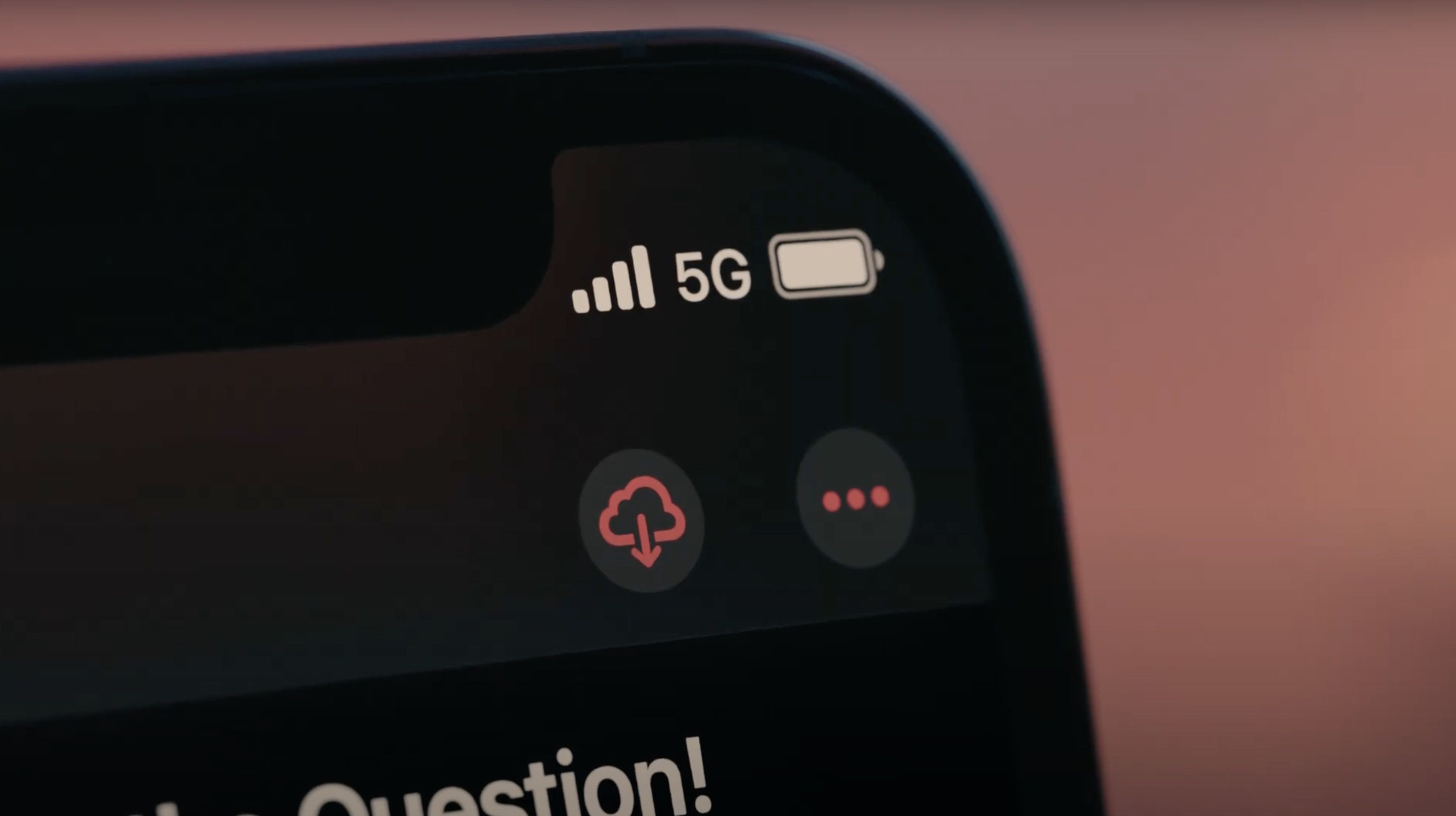 In this blog post, I will take a full circle around the current situation of global 5G roll out, what apple's iPhone 12 will do for adoption of 5G and back to USA Govt's ban on Huawei.
But first, what is actually 5G ?
5G is the fifth generation technology standard for broadband cellular networks, which cellular phone companies launched in 2019. It's the next step from 4G which provide connectivity to most current cellphones.
The main advantage of 5G is that they have greater bandwidth, giving higher download speeds.
Telecom operators say that 5G offers download speeds up to 20 times faster than existing 4G, though coverage remains very limited for now.
The increased speed is achieved partly by using higher-frequency radio waves than current cellular networks. However, higher-frequency radio waves have a shorter range than the frequencies used by 4G or 3G cell phone towers.
Current 4G cellphones will not be able to use the 5G networks, which will require new 5G enabled wireless devices.
So, 5G. Is it available as yet?
The pandemic has kept consumers at home more this year, where they can use their own WiFi networks, and away from city-centre areas that often have the best 5G coverage. In Sri Lanka, only few spots have 5G in Colombo, which means I have to be in those spots to enjoy 5G.
I am using a Samsung Galaxy Note 9 right now. Will I upgrade to a note 20 ? Not a chance.
If you want to buy a new device so that you want to connect to 5G, that is not a good idea as of now.
5G will be pivotal to advancements in industrial automation, driverless cars and the "internet of things"
5G promises faster download speeds and lower latency, opening the door to entirely new kinds of applications, from self-driving cars to holographic video calls.
Which means, 5G will be more suitable for corporate and industrial market than among consumers
According to GSMA, the mobile trade body, operators are expected to spend 80 per cent of their mobile capital expenditure, or nearly $890 bn, on 5G networks in the next five years, driving unto 1.8bn 5G connections by 2025.
Meanwhile, the huge amount of capital needed for 5G, and a collapse in the share prices of some of the largest telecom operators in the industry, has put pressure on telecoms companies to justify their capital expenditure.
Should you buy a iphone 12 or any 5G enabled phone?
Even though Samsung and LG launched their first 5G handsets in mid-2019, telecom operators say that no one has yet offered the attraction of the iPhone 12.
before iPhone 12, Just 13 per cent of smartphones shipped globally in the first six months of 2020 were 5G-capable.
While the iPhone 12's features would be not enough for a "yes" for an upgrade, telecom operators believe and pray Apple's marketing trend and its' fan base will make a stronger case for 5G.
Telecoms companies are pinning their hopes on Apple and its new iPhone 12 to kickstart the long-promised shift to 5G, after slow adoption of 5G among consumers over the past 18 months.
Also there is no "killer app" that will immediately attract the consumers to switch to 5G enabled smartphones.
Here's an interesting fact: When Apple introduced their first iPhone in 2007, it did not even support 3G, this was five years after Nokia launched its first device to use what was then the fastest network available.
But iphone in 2007 had loads of killer apps and features for people to turn to iPhone and then create the android smart phone explosion.
Apple has mentioned mobile gaming as one key use case for 5G, introducing a new iPhone version of the popular multiplayer game League of Legends. But confusions over the Apple App Store's commercial terms have prevented popular games streaming services such as Microsoft's xCloud, Google's Stadia and Facebook Gaming from launching on the iPhone so far. This further reduces the iPhone 12's attraction even for gamers.
The war on 5G
The launch of global 5G networks is becoming a massive trade war with increased pressure from USA officials to governments around the world to block Huawei because of lingering fears over the company's links with the Chinese government and military, and concerns that its technology could be used for spying. Huawei has denied such allegations.
Huawei is the world's largest telecoms equipment supplier.
This slowed 5G roll outs in some countries, including the UK.
Here's a another statistic: In Europe,a major prospect for 5G, in JULY, just under 2 million 5G devices were sold.
That is a higher percentage than earlier in the year but, it is still just 11 per cent of total smartphone sale in Europe. It is slow adoption.
Apple might be looking to app developers to produce new experiences, such as augmented-reality games, that can take full advantage of 5G.
The current state of 5G globally is in introductory stage, with only 24 countries globally is live with 5G.
CONCLUSION :
5G will come and change the way we live, work and basically everything.
But it will not be in this year, it will take until 2025 to see wider adoption. But rest assured we will get 5G slowly.
As consumers, at this moment you will have limited utility by purchasing a 5G enabled phone at a very high price tag.
But for industrial automation and corporates this will be a wonderful opportunity to get on the next wave of technology and be an early adopter to explore new value additions.