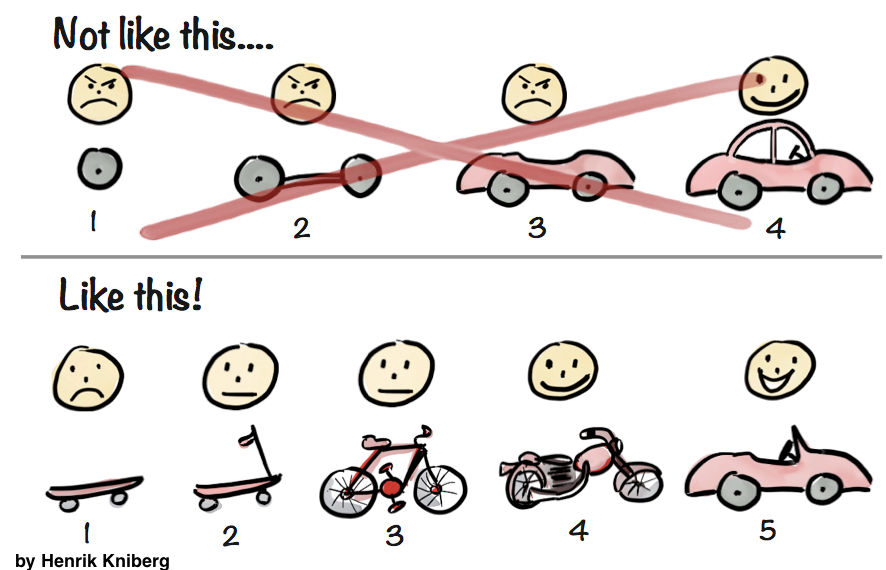 Something interesting happened last week.
I was designing a new project with a friend. The project had much potential and I wanted to test the idea with 10 customers by building a minimum viable product (MVP) . The idea of a MVP is not to go in to full spec product, but putting your immediate effort to create a very basic version of the product, that would get the the thing done, for now.
I whatsapped my friend " Hey, we need to have a MVP fast"
He replied "of course"
Then in the evening when we met I asked him, "so what is your MVP"
"errh..we need to find him or her from the team right?"
"What? I am asking you about Minimum Viable Product"
"Oh, sorry, I thought you meant Most Valuable Player"
(I have forgotten 2 things:
That I should not use abbreviations, because you know, as you can see, it's confusing.
I also have forgotten that my friend is a basket ball fanatic. )
We had a very long laugh. The meeting was productive and we came up with a minimum viable product.
Then during this weekend when I reflected on this humorous coincidence, I figured there's actually a connection between minimum viable product and most valuable player. 
Think about members in your team, workplace.
How many of them are capable of coming up with workable versions of what is needed. When others need 2 weeks, this person comes up with a solution in half a day ?
I bet you have met people like them in your companies and outside.
They are the most valuable players in your team who comes up with the minimum viable product. ( This is now becoming cliche: The MVP who comes up with MVP !! ) 
Seriously though, I have found in my career as a business consultant, these MVP's have a hard time convincing their bosses they are good at what they do.
The reason is bosses are obsessed with crazy big ideas that take months to implement, and requires lot of resources, hoping that it would land them recognition from the board. Those big projects are of course needed for companies to grow , no doubt.
But the issue is in pursuit of those audacious goals, bosses have forgotten the value of their MVPs. These are the people who love a challenge and want the teams to succeed, not just him/her self. They take the brunt of the company and deliver. They rarely get appreciated. Yet their incremental improvements are the ones that hold the business together.
Why not you reflect on this in your weekend? Let me know your thoughts. Leave a comment below. Let's find our MVPs and appreciate them.