Hello !
I had explained what is VUCA, why is it important, and benefits of a VUCA mindset, in my previous post.
Maintaining a new mindset is not easy. As you practice it, you will face multiple challenges that will throw you away. When mind is agitated, mind gets tired, just like our physical bodies. Just as we massage our bodies when we are physically exhausted, our minds need massages, time and again.
A good story is a great way to massage your mind.  I stumbled upon these stories in books, internet and in midst of conversations with friends. You probably have heard variants of these. So here are 3 stories to reflect ( massage) when your mind is fatigued with VUCA.
Finding calm at the meditation hall.
A lady went on a meditation retreat somewhere in England. On second day, she was starting to get some decent mindfulness. But then out of no where a man next to her started snoring. She lost her mindfulness, the stillness. She could not sit in silence, she was agitated and was upset that this man is ruining her blissful experience. As the meditation session was ongoing, she had to endure the torture for another half an hour. When the session was over, she went straight to that man and complained. That man was in shock. He said that he did not snore, in-fact he had a wonderful meditation. Then the lady realised that snoring sound was still around in the hall. A further inspection revealed that the sound came from the radiator of the heater in the hall.
In a split second she was released and apologised. Just the knowledge that the sound was coming from a radiator, not from a man, enabled the mind to accept sound with out judgment and irritation.
Same sound coming from a machine and a person have very different consequences.
Boat ride
A man was on a boat sliding down stream in a bit of  rough river. He saw a log coming at him. He steered his boat away from the log and avoided disaster. He was happy about his quick agility that got his boat saved, and his life.
Then further down, he saw a boat coming in his way. He saw few people in that boat. Furious, he yelled at people in the boat, 'are you trying to kill me?'
People in the other boat started yelling at him too. Yelling continued until they were out of sight of each other.
Then further down the stream, another log came his way. He used his agility and manoeuvred the boat to safety, again. He felt proud, again.
Same challenge coming from an object and a person have very different consequences.
Old man at the market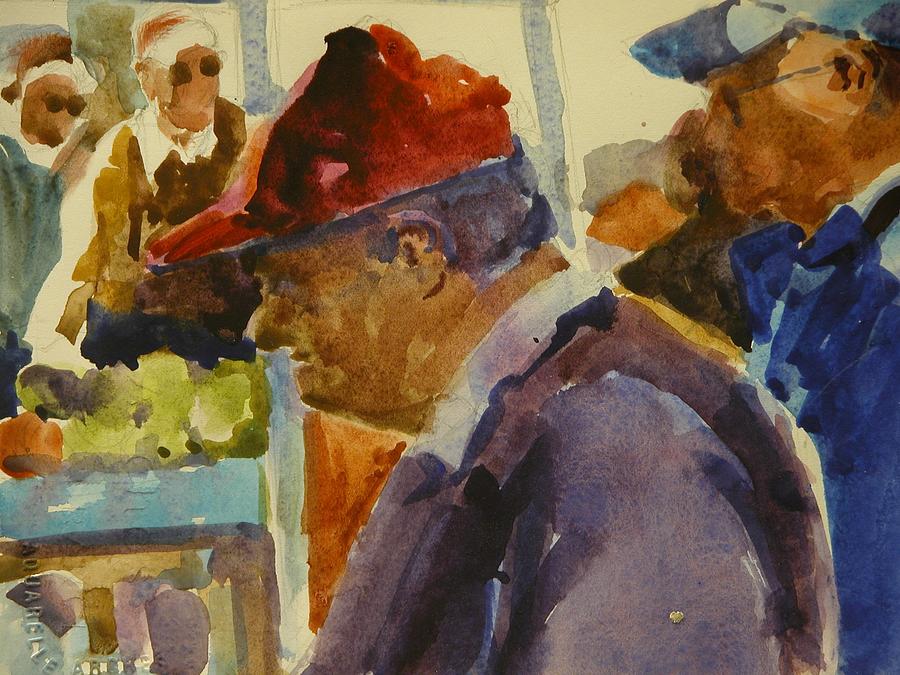 Wife asked her husband to go to the market and bring a dozen of eggs. Husband was not a fan of shopping, but what can a man do when wife requests :)?
He was about to enter the market, when out of the blue, an old man appeared and started to scold him in filth. Husband was upset and got embarrassed, rushed back home. He yelled at his wife, "I've never been embarrassed like this in my entire life. You wanted to me to go market, that's why it happened. How many times I told you to get eggs from supermarket?"
This wife was not like most of the wives. She listened to him calmly and asked "Is this man was wearing a red hat?"
"Yes"
"Did he had a large scar on his left cheek?"
"Yes"
"Oh, my dear, that is an old man who has lost his mind. He's dwelling at the market place. That's where he lives. People at the market let him live there out of pity. He has nowhere to go. He's homeless and abandoned by his children. He has lost his mind and yells at every person."
The husband immediately felt released, relaxed and thoughts of embarrassment was a thing in the past. He felt no feelings of embarrassment because now he knew the old man had a mental illness.
Same words coming from a sane person and a person with mental illness have very different consequences.
—
So next time VUCA happens in life, remember these three: the radiator, the log, and man at the market. Just remembering them will give you a different perspective to navigate VUCA in full awareness. It helps me everyday, I hope it will help you too.
Some people find these stories amusing, witty and sarcastic. Some find them insightful, transformative and therapeutic. How do you find them? Leave a comment below.
Thank you.